MRM Basics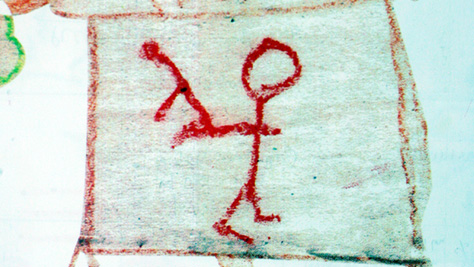 The MRM is a UN-led process, which involves a broad circle of stakeholders, including the UN Security Council, national governments, various UN departments and agencies, international and local NGOs, and affected communities. The cooperation and 'buy-in' of this broad range of actors is an important prerequisite and an 'added value' of the MRM.
Purpose


The purpose of the MRM is to provide for the systematic gathering of accurate, timely, objective and reliable information on grave violations committed against children4 in situations of armed conflict, as well as in other situations of concern as determined by the Secretary-General.5

Such information should be used as a basis to foster the accountability and compliance of parties to conflict with international child protection standards and norms, and should lead to well informed, concerted and effective advocacy and responses to protect and care for children.


Grave violations


The MRM seeks to monitor the following six grave violations:

Killing or maiming of children;
Recruiting or use of children in armed forces and groups;6
Attacks against schools or hospitals;
Rape or other grave sexual violence against children;
Abduction of children; and
Denial of humanitarian access for children.

These categories do not represent a comprehensive list of violations against children, but it has been determined that they constitute especially egregious violations and, as such, should receive priority attention.7

These six categories of violations are the primary focus of reporting to the Security Council. In order to provide comprehensive protection for children, however, the MRM should seek to monitor and respond to other violations as relevant to a particular context. Such information should inform advocacy and response at the country level.


Who should be monitored?


The MRM should monitor and seek to influence the conduct of all parties to conflict for the protection of children. This includes both state and non-state parties.

As regards non-state parties, the MRM is concerned particularly with grave violations as committed by organized armed groups or elements. Typically, such groups have a discernible command structure; they may exercise territorial control; are often identifiable; have the capacity to mount operations; and, may have a political agenda or ideology.8

The MRM does not typically focus on isolated violations committed by civilians in what could be characterized as criminal activities. It should be noted, however, that in some situations there is a 'gray area' where armed elements may be involved in criminal activities and also have political motivations. Such situations may be reported under the MRM if there is verified information that such armed elements are committing any of the grave violations prioritized under the MRM.

It should also be noted that parties to be monitored are not limited to those listed in the annexes of the annual Secretary-General's report on CAAC. For example, if the MRM has been triggered in a country situation because of the listing of one party, this does not imply that the MRM should be limited to the activities of that party; all parties to conflict in that country situation should be covered.


In what situations should the MRM be implemented?


The implementation of the MRM is automatically triggered in all situations covered in the first Annex to the annual Report of the Secretary-General on CAAC. However, in those situations that fall under Annex II of the Report of the Secretary-General on CAAC, the United Nations should consult with the national government for the implementation of the formal MRM process.9 A new situation becomes a formal MRM as soon as the Global Annual Report on CAAC is endorsed by the Security Council at its open debate.

Some situations addressed in the annual Report of the Secretary-General on CAAC are not included in either of the two annexes to the report. This may be due to insufficiency of verified information, or the determination that current information does not satisfy the threshold for inclusion of a party in the annexes. Since such situations have been deemed of concern by virtue of their inclusion in the Secretary-General Report, the United Nations country teams, or peacekeeping or political missions should seek to strengthen monitoring and reporting activities through the establishment of a working group or other informal modality.

It should be stressed that monitoring and reporting on human rights violations represents a core mandate and responsibility of the United Nations in all situations of concern and, as such, the conduct of such activities does not require the prior agreement of governments.


Levels at which the MRM operates


The MRM operates at three principal levels:

Country-level coordination, information gathering, analysis and verification, preparation of reports, and advocacy and programming response;
UN Headquarters-level coordination, policy and guidance, information integration, preparation of reports, and advocacy;
Security Council-level review of information and actions to ensure compliance with international standards. The Security Council may also refer information to other entities for action in accordance with their respective mandates and jurisdictions.

Effective coordination and information flow across the different levels of the MRM is a critical factor.


General principles for monitoring and reporting


The MRM should be guided by the following principles:

The 'best interest of the child' as articulated under the Convention on the Rights of the Child (CRC) [PDF] is the primary consideration in the implementation of all aspects of the MRM;
Ensuring impartiality and objectivity of information gatherers - Information collectors should be independent of parties to conflict, and should provide, without prejudice, information on violations committed by all parties to an armed conflict;
Ensuring security and confidentiality - Due consideration must be given to the security of children who have suffered violations and their families, of witnesses and other information providers, and of monitoring staff. Individuals who provide information on violations and victims should be protected with anonymity in public reports and confidentiality in the interview process. Protocols to secure information and data should be established.
Ensuring accuracy, reliability and timeliness of information - A system of analysis and verification should be established, and the process should ensure that information is gathered and transmitted in a timely manner.
---
4 'Children' refers to every person younger than 18 years old.
5 Security Council Resolution 1612 [PDF], OP 2 and A/59/695-S/2005/7 [PDF]: III outlining the Plan of Action for the establishment of a monitoring, reporting and compliance mechanism.
6 Previously labelled as 'child soldiers'.
7 Reference Security Council resolutions and OPs that specify the grave violations.
8 Refer to the MRM Field Manual (monitoring section) for examples of categories of non-state parties that may typically be monitored.
9 Refer to relevant OP in Security Council Resolution 1612 [PDF].