When is MRM Established?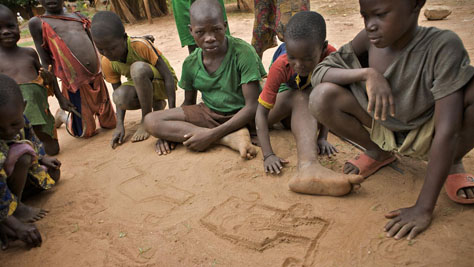 The purpose of the MRM is to provide for the systematic gathering of accurate, timely, objective and reliable information on grave violations committed against children32 in situations of armed conflict, as well as in other situations of concern as determined by the Secretary-General.33
Such information should lead to well-informed, concerted and effective advocacy and responses to protect and care for children and foster compliance with international child protection standards and norms.
The MRM is formally established when parties in country situations are listed in the annexes of the annual Report of the Secretary-General on CAAC.
UN country teams will be formerly notified to launch formalized monitoring and reporting via official correspondence from the SRSG-CAAC.
Country situations where MRM must be implemented
The implementation of the MRM is automatically triggered in all situations covered in the first annex to the Annual Report of the Secretary-General on CAAC. However, in those situations that fall under Annex II of the Report, the United Nations should consult with the national government for the implementation of the formal MRM process.34 A new situation becomes a formal MRM as soon as the Global Annual Report on CAAC is endorsed by the Security Council at its open debate.
Other situations of concern
Some situations addressed in the annual Report of the Secretary-General on CAAC are not included in either of its two annexes. This may be due to insufficiency of verified information, or to the determination that current information does not satisfy the threshold for inclusion of a party in the annexes. Since such situations have been deemed of concern by virtue of their inclusion in the report of the Secretary-General, the UNCTs and peacekeeping or political missions should seek to establish alternate arrangements to strengthen MRM activities, such as a Working Group on CAAC aided by practice as laid out in these Guidelines and the accompanying Field Manual in order to strengthen monitoring and reporting activities.
It should be stressed that monitoring and reporting on child rights violations represents a core mandate and responsibility of the United Nations in all situations of concern, and the conduct of such activities do not require the prior agreement of governments.
Civil society, child protection networks and human rights groups, as well as treaty body mechanisms, particularly the CRC Committee, can be driving forces advocating for stronger monitoring and reporting on child rights violations.
For clarification or guidance on implementation of the MRM beyond the Field Manual, contact the MRM focal point in one of the following: O/SRSG-CAAC, UNICEF or DPKO/DPA.
---
32 Article 1 of the CRC [PDF] states that a child means every human being younger than 18 years old unless under the law applicable to the child, majority is attained earlier.
33 See Security Council Resolution 1612, [PDF] para 3.
34 Refer to relevant OP in Security Council Resolution 1612 [PDF].